Opportunity Knocking in Appanoose County
Friday, December 18, 2020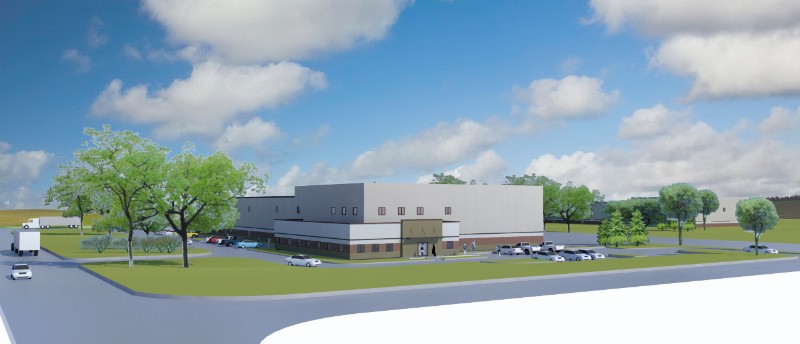 The Centerville Golden Acres is a property in Appanoose County that Appanoose Economic Development Corporation director Michael Matthes would like to see developed. Matthes, like other economic developers in similar sized communities, all have properties that are available. The idea of removing everyone from their silo, creating a collaborative approach to exchanging information isn't a world changing example of the hive collective mentality, but the Opportunity Squared initiative has Matthes and his Appanoose County EDC staff excited. Anytime we can share resources and knowledge across a region we build the "collective consciousness" so that we are all working toward a common goal of attracting manufacturing, packaging, warehousing site selectors with available properties across multiple locations.
Opportunity Squared is the name of an initiative underway in a nine-county area of southeast Iowa, including Appanoose County. "The 9 counties in the Opportunity Squared region have economies closely aligned with its agricultural roots- livestock and machinery- along with retail, healthcare, higher education, financial services, and advanced manufacturing contributing to the area's business base. From single artisan workshops to full scale mass production, Opportunity Squared boasts a diverse business climate. Today, small businesses, large retailers, and major factories co-exist to support a $12.5 billion economy."
There is a solid structure to the approach that shares common interests across all economic development entities. Talent adoption, workforce attraction, and a great place to live and work were identified as the three primary areas where collaboration and sharing could benefit everyone. "The 9 county region that Opportunity Squared covers, is represented by a 13-member Board of Directors dedicated to the mission of supporting workforce attraction, promoting professional development, encouraging entrepreneurship, and attracting, retaining or expanding business opportunities in the #IowaSouth region."
Michael Matthes represents Appanoose County as a member of the Board. Having the collective knowledge of the region gives site selectors an opportunity to perhaps find a location or an alternative that better suits their needs yet is still within the region. The overarching goal is to drive business into the area, to support the local economy, mine and educate our workforce, and in so doing, keep our local communities vibrant.
"Every city in the 9-county area has a little rural charm blended with a little downtown bustle. Communities are rich in character and culture. This is not your grandparent's rural. Sure, there's still 4H, but there's so much more!" states a small blurb on the Opportunity Squared website.
There are currently several initiatives Opportunity Squared is pursuing is the annual Educators in the Workplace conference. The sessions are geared for teachers, administrators, counselors. "Participants will experience four days of tours and presentations at area businesses and industries, focusing on the future content of technology and the needs of the changing workforce."
Opportunity Squared, along with the Iowa Economic Development Authority and Iowa Workforce Development produces a bi-annual Laborshed Workforce Report. "Of greatest importance is the recording of employment data such as wages, post high school educational attainment, and commuting patterns." Information gathered draws a picture, what we would call a snapshot, "of what industry sectors employ the eligible workforce (ages 18-64), including manufacturing, healthcare, retail, construction, hospitality, and so on."
Michael Matthes sees benefits for Appanoose County from this unique collaboration. "Growing our economy is not a zero-sum game. The Opportunity Squared team understands that if one of us wins, we all win. When Appanoose County happens to land a new employer, it attracts talent from across the other 8 counties, who then commute. The resulting wealth creation benefits us all."